Devlog [29112020]
griffsnuff - Nov 30th 2020 03:09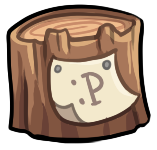 Art
Farming diploma updated
Advanced farming diploma updated
Gardening diploma updated
Advanced gardening diploma updated
Fishing diploma updated
Advanced fishing diploma updated
Occupation diploma updated
Adventure diploma updated
Builder diploma updated
Cropea Scroll
Updated the Soulbond Trial Art with Pisum
Added art for the TBA Elemental Class
Added art for the TBA Cropea Class
Addition
Cropea scroll added to items
Beed Pillow added to items
Pisum Plushie added to items
Changes
User page claim area updated as a button.
User roles added under username on user profile.
Opening Containers has been moved to a button on the inventory tab of the user profile. Once clicked a popup box will appear.
Misc
All Feedback up to date has been read and considered.
Duncan is preparing to participate in a News pamphlet with meme about some companion misinformation and taking the role as Griffia's New Zoologist