Devlog [211120]
Sindonic - Nov 21st 2020 22:56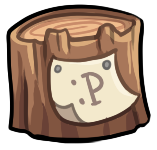 Art

Art for Elemental Class

Elemental Totem - Venti

Elemental Totem - Agni

Elemental Totem - Hydra

Elemental Totem - Terra


Addition

Added clarification to the Trial and Natural coat companion bonus tasks for ARPG Progress Game.

Option to search shops by "item cost" added.


Bugs

Soulbond removal upon ownership transfer has been fixed.

Eather Bracelets now only give corresponding upgrades. Example Purified Bracelets only give purified upgrades.


Changes

Starting December we will be wiping the YCH folders each months, so that old and done YCH are removed, and if something has not been claimed you can repost it to this folder.

Updated the FAQ pages and removed outdated info and replaced it with current info


Removals

Removed crafty sunday art folder, use the drawing folders for anything drawing related even if it is Traditional art. Only figures, sculptures (2D or 3D) and crafts goes into the craft folder.

Removed Time Activity/Loot folder since it is no longer a requirement to use, you can post this art in the drawing folders, all art from this folder has been moved into folder Drawing 17.

Removed the Tracker folder since we no longer use trackers. If you are seeking relationships for griffians we highly suggest using our Discord, these can no longer be sumbitted to the group.

Removed the Pixel folder. Static pixels moved into drawing folders and animated pixels into animation folder.


Misc

Added a star icon to the newest change logs so users who do not use the discord can see the most current updates more easily

All feedback has been read and concidered.

Meme and Neo have been meeting up every single day, in the Chronocafè to discuss the interview...