Devlog [210820]
griffsnuff - Aug 22nd 2020 12:18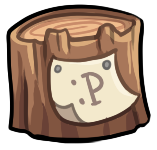 Art
Love Item Added - Love Pouch (Gladiator)
Love Item Added - Love Pouch (Pirate)
Love Item Added - Love Pouch (Viking)
Love Item Added - Love Pouch (Valkyire)
Love Item Added - Love Pouch (Solider)
Love Item Added - Love Pouch (Ninja)
Love Item Added - Love Pouch (Mercenary)
Love Item Added - Love Pouch (Amazon)
Love Item Added - Love Box (Jestertox)
Love Item Added - Love Box (Trancendtox)
Addition
Sage Yotun Lore
Bane Yotun Lore
Hopper Lore
Hopper Form Added (temproarily being logged in google doc)
2260 Time activities have been manually checked and watering added to the new Masterlists
Changes
Redid character section on the user dashboard, you're now able to sort and filter your characters and click a button to view them on the masterlist page.
Increased how long notifications are visible from 5 seconds to 10 seconds
Fixed notifications getting overriden and disappearing too soon by extending the system to allow multiple notifications at the same time
Added a search bar to the news/changelog page
Added a new field to articles called "Description". This field is optional and will replace the article text on the main news page if it's been filled in

Misc
Griffians are busy celebrating Hop-a-long..