Devlog [180521]
griffsnuff - May 18th 2021 06:15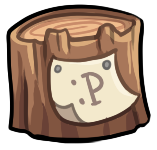 Addition
Item- Paraglire Plushie
Item- Pollen Lure added
Item - Agatha Plushie
Item - Facet Plushie
Lore - Paraglire Lore added
Item - Stamp - Huff & Puff
Item - Stamp - Relican'do
Item - Stamp - Para-normal
Item - Stamp - Pleas in a Pod
Item - Stamp - Rice-up
Item - Stamp - Floopost
Item - Stamp - Snyach'd
Pet - Pyrangle Mana
Pet - Pyrangle Skill
Pet - Phyte Beans
Item - Figurine - Alert Riceraptor
Item - Figurine - Dancing Puffshimi
Item - Figurine - Happy Pararamus
Item - Figurine - Howling Plesiopod
Item - Figurine - Posing Relicelk
Item - Figurine - Pouting Snych
Item - Trinket - H and B Secret Formula 2.0
Item - Trinket - H and B Secret Summer Formula
Item - Trinket - H and B Secret Winter Formula
Item - Gear - Cresent Grin Pendant
Item - Crate - TBA
swol - Skull
Swol - Pyramid
Pet - Nek - velvet
Pet - Nek - Glitter
Pet - Phyte - Moons
Chronopod - Pead - Spirit Exclusive
Documentation - Ribbon - TBA
Changes
Art- Lure and H and B formula artwork has been changed.

Art - Offical Terrakami Art Updated
Discord - Market Channel Rules Updated
Plesiopod form moved from Trial form to Event form
Page - CYO - New artwork and clarifications

Abilities have been moved from History to its own Ability section beside the Info/Bio box.
Removals
Enlightened status removed from statuses.
Misc
All Feedback up to date has been read and considered.
You are hearing music and it is coming closer..
If there is a rumble you will be the first to know...