Devlog [090121]
griffsnuff - Jan 16th 2021 13:45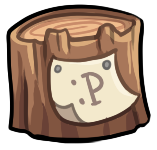 Art

Uncommon coats Gic cards added to the ursaraptor page

DTA - Guardian has been added to the group page.

Changes

Deadline for Style Prompt has changed from 15th to the end of the months

Guaridans subtype error, They are ment be Prototype and not indigenous and will be fixed on the CYO page and the Masterlist asap!

Site Responsiveness (mobile friendly)

We are begining to make the site more mobile friendly that is what site responsiveness is. You need to turn on this feature. It can be turned on by clicking your avatar and going to prefrences. New pages will slowly become responsive.

Added a preferences page where users can change website preferences

Added a "Website responsiveness" preference that will enable responsiveness on pages that have been marked responsive (Mobile)

News page is now responsive

News articles are now responsive

User dashboard page is now responsive

Masterlist index page is now responsive

Masterlist character page is now responsive

Void Well page is now responsive

Top page navigation changes to a expandable dropdown on smaller screens

Sidebar navigation changes to an expandable menu on smaller screens

Site General

Changed the default paginator CSS to match the theme of the website

Added an icon for the World of Griffia Patreon to the footer

Made it possible for a user to delete messages from the Message Center (they're still visible on the user message logs page)

News articles and changelogs now have separate paginators

Fixed inconsistency in url colors on the register page

Fixed long character themes overflowing their container on the masterlist index page

You now click on the "update avatar" button instead of the avatar image to change your avatar

Site Masterlist character Page

You no longer open a modal with a dropdown to select the default image, instead you select toggle the image you want as default and press the "set as default" button

The character species is now prefixed with "Species:"

The character subtype is now prefixed with "Subtype:"

Hybrid subtypes are now visible at all times instead of only when you hover over the main subtype

Character cosmetics are now displayed on separate tabs in a single box

The "unlock cosmetic" button has been moved to inside the cosmetics box

The "fix cosmetics" button has been to inside the cosmetics box

The "remove relationships" button has been moved to inside the relationships tab in the "data" box

The "enchant" button has been moved to inside the time activities box

Misc

All Feedback up to date has been read and considered.