Devlog [140820]
griffsnuff - Aug 14th 2020 13:18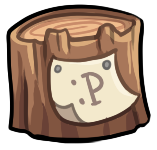 Art
Updated and Renamed Tiki Hopper - Tiki Mermaid
Updated and Renamed Tiki Easter - Tiki Fairy
Tiki Added - Elf
Tiki Added - Beast
Tiki Added - Angel
Updated Wooden Figures x4
Griffian Info Cards x14
Floop page Banner and age stages artwork
Addition
Dystbunny lore and subtype lore
Floop Lore and subtype lore
Changes
Pelsaurs are now a Fluffian Companion
Gullit is now a Feral subtype of Cafluffle
The limit of open species on Griffolk has been removed and because of this the following changes has happened:
Buntton is now a third subtype of Dystbunny
Snytas is a fifth subtype of Snych
Snytas has been renamed to Cave snych
Snytas now has wings unlocked
Old cave feral snych coloration will be reused on a snytas coat
Subtypes will be manually ported over to their new masterlists.
Misc
Mascots missing bags as perk when being created - this will be fixed on already exsisting mascots later
If you applied a bag with proof through item usage, you can get it redeemed
Increased how many items are visible at the same time in the inventory
Added sorting to the inventory, by type, name or amount (type is default)
Added all currency items to the top right corner of the user dashboard
Added a number showing how many reward containers the user has
All Feedback up to date has been read and concidered.
Other
Pelsaurs has migrated to fluffia
Prince Sandal has gotten extra soft pillows for his Throne this week
Griffians are gathering in fluffia..