Devlog [120920]
griffsnuff - Sep 13th 2020 03:26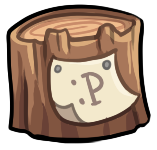 Art
New official art for All Terradragons
New official art for all Guardians
Addition
New "Fix Cosmetics button" This button on the masterlists, auto fixes blessed forms and other form issues. It does not fix missing items or elemental status gained from enchanted, so go to errors for that if it is still missing.
Created a Rules and Tutortials as seperate category for Home tab
Rules renamed to General Rules
Created Art Rules page
Created Tutorials page
Magic Familiar Button added to Registrations
Companion Theme Biscuit added to Item shop
Added character filtering by companion and griffolk on the user dashboard
Added sorting by name, price low-high and price high-low to shops
Added Spliced Limb mutation to masterlists (more info TBA)
Added all the missing forms to Masterlist
Orm, Plesiopod, Novinaut names has been added to the ARPG forms list. (more info TBA)
Hopper froms from the event and retired Glass hopper species, is in the process of being added to all Griffians.
Changes
Renamed Soulmate to Soulbound
Removals
Removed Snytas and Bunton forms (since they have been combined with Snych and Dystbunny)
Bugs
Fixed duping bug when moving items between users and characters
Misc
If you are missing forms that did not auto transfer with the update, go to errors. Example Blessed status is unlocked but the forms on the forms list are not.
Feedback has been read and considered.
Griffians have been experiencing a high level of Dejavu lately..
15 is not the number this month, the Griffian weather prophet is saying..