Devlog [101720]
Sindonic - Oct 18th 2020 04:10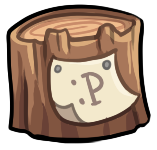 Art
Pickle Swol
Time Swol

Barkshroom Swol

Bot Event Form Examples

Bot Splice Examples

12 Status Smols



Addition
Splicing information to Form page
Event form information to Form page
Time Press game added to the Current Event , make sure to check it out if you have not seen it yet.
Dragon Beed petion uploaded on the deviantART Bot account here.



Clarification
To see what a character is a hybrid of on a Masterlist you can hover a curser over the word and it will pop up.This is changing when we update the visuals on the current masterlist in a future update.

Misc
Feedback has been read and concidered!


No Need to panic