Devlog [101020]
griffsnuff - Oct 11th 2020 08:01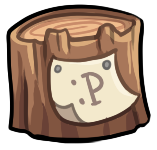 Friday 2nd October Combined with this devlog since not much happened last week. A News update related to this devlog is also published HERE
Art
Need - Dragon Exclusive
Coat cover example images for Terradragons
Splice Fruit
Pead - Gift
Sead - Gift
Beed - Gift
Leed - Gift
Stage 2 Crate
Stage 3 Crate
Changes
From now on All Ticket collecting games in any Event will let any member participate with anyones griffian including NPCs. This will allow Giftart and players who do not have a registered griffian yet to collect tickets. Ask permission to use someones character before you do so. We will be adding a comment where people can submit their characters for use.
Addition
Art of the Week feature folder in the group. Once the new ARPG Progress game is live in november all featured artwork from that game will be moved to our new Art of the Week folder.
Feedback has been read and concidered.
Pisum is preparing for a press conference..