Devlog [042521]
Sindonic - Apr 25th 2021 09:29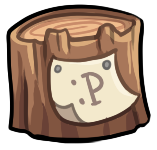 Addition
Art - All Paraglire Skeletons
Art - All Paraglire Ages
Art - Paraglire Header
Art - Suba uncommon
Lore - Terrakami Text Added
Item - Pillow - Muse Pillow
Changes
Mutations - Artwork has been updated to reflect changes to long and Tendrils
Mutations - Whisker is changing to Tendrils and its range has expanded from just the face to the back of the body and face.
Text - Changed the word Couple on Love raffle to Pair/Pairing.
Text - Added the updated rules for style prompt that go in effect in may
Auto Mutation Changes (items already used will not be refunded)
These changes are TBA on older Griffolk, they will be mass added asap, we wil make an update once it is done, so if your Griffolk is lacking the following it is not an error.
Updates:
Mythical BB
Different Tail
Tendrils
Item BB
Tendrils
Different Tail
Celestial BB
Tendrils
Mythiflora BB
Tendrils
Elemental BB
Tendrils
Aura Sprout
Different Tail
Misc
All Feedback up to date has been read and considered.
Prince Sandal is very proud of this community.