Devlog [041021]
Sindonic - Apr 10th 2021 10:36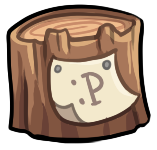 Addition
Art- Skeleton - Terrakami, Bunbles, Rootalps, Suba
Art- header - Terrakami
Text - All Auto Mutations added to Companion Pages
Text - Added Clarification Rule to all Trials and Classes that users need to turn in work to get it approved
Item - Plushie - Maze
Item - Plushie - Haze
Changes
Users can now purchase Time Activity Dyes and apply them themselves through eather forge. The comment has been closed. This item can also now be voided for the same value as it was purchased for meaning you can transfer it to your user inventory and to other characters you own.
May Removals/Merge
Companion Favor - Being Merged with Style Prompt in May. Comapnion favor will become an additional task for companions to earn 100GC if tamed to the griffolk and included in the art style prompt. The ribbon will also be raffled in Style prompt to those who included the companion favor step. Griffolk drawn in companion form will enter into this raffle to also be able to win the ribbon. Only companions tamed to griffolk can earn the GC bonus and is now a companion exclusive bonus.
Bugs
Treasure Hunt was accidentally set to reset a day early, this has been fixed
Misc
All Feedback up to date has been read and considered.
Fools Garden is in the process of naming the three locations in this new settelment. Prince Sandal is very pleased with all of the statue ideas and there is a planned interview with Meme arriving later this month in a News pamphlet. Click here to vote
Art submitted for the Fools Medals is in the process of being voted on. Griffia thanks everyone for participation.
Affinity
Team Muse has won the house points by a landslide with 138 points! Patch is extremely proud of this creative gang. And since it hit over 100 points she is making a cake that can be exchanged for any plushie, pillow or outfit. More information will be available on Meme's upcomming pamphlet.