Devlog [010421]
Sindonic - Apr 1st 2021 23:13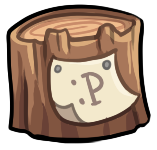 Addition
Item - Fool's First place medal
Item - Fool's Second place medal
Item - Fool's Third place medal
Item - What is in a name medal
G-Mart - New pets added and changed out to Pet Isle. Last years exclusive fool set available for High price
Changes
Prize List - Error in Treasure Hunt Loot list repaired. Refrence to Treasure Jars missing.
Edits - Time Loot page has changed. Form Updated, Need Re-Roll Removed, Descriptions changed.


Misc

All Feedback up to date has been read and considered.
Check out the Task Running for the Affinity Group - here
There is a poll currenly make sure you vote and comment - here
Wild Sausages have attacked a resource page!