Changelog - April 18th 2020
Sindonic - Apr 19th 2020 03:18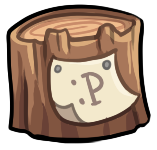 REMINDER - Void Well Rates Changes
Void Well rates are being reduced tonight April 18th. When it is no longer April 18th anywhere in the world. To see more read here.

CHANGE - Participation Critter Collection /Event Archiving
We are still in the process of archiving journals and we are now at the point where we want to archive and remove the events from DA. Players have until May 19th to turn in comment-based-proof of event participation here. Players will still be able to turn in art-based-proof of event participation after this deadline. TLDR; If you haven't collected your participation critters. Do it now because the journals are being removed on May 19th.