Devlog [30.06.22]
Sindonic - Jun 30th 2022 02:45

NEWS

Hello, Sprouts

We are here with updates to the home page and the long awaited Calendar feature. Users will see this Devlog has a slightly different format than our usual updates as we have combined Devlogs and News articles into one section. We are also going to be re-starting our twitter @Griffianews . Meme the Bagbean will be tweeting out all our updates,events, and sometimes funny thoughts he may have. We hope this will help everyone stay on top of everything news related. Also feel free to tweet at Meme, he may reply to you!

That said lets move onto the meat of the update; the new Calendar feature. The calendar will list Bloomsdays, Events, and when articles are published. We have needed this tool for a while because there are so many dates, end times, and timezones people miss out. Hopefully this visualization will help members stay on top of things. Not good at checking the calendar? Well I have exciting news. The calendar sends out notifications for Bloomsdays, News Articles, and Event end and start dates. Meaning you can just log in and check your inbox! Now, if users do not want these features, there are new settings (formerly preferences) for you to turn these types of automated notifications off by type. Neat. Once the feature is live please feel free to give us feedback on what we could add to the feature. Currently games are still manually reset so they will still be manually pinged on the discord server/twitter and not be available in the calendar itself, but there will be text on the front page to explain when they do.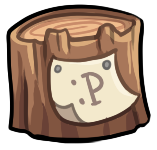 DEVELOPER LOG

Addition
Home - Added a Twitter feed for the World of Griffia Twitter account to the home page
Calander - Added news articles to the calendar on the days they were published
Calander - Added regular events and bloomday events to the calendar on the days they occur and recur
Settings - Added a setting where you can toggle whether or not you want to receive a message when a news article is published
Settings - Added a setting where you can toggle whether or not you want to receive a message when a bloomday event occurs
Settings - Added a setting where you can toggle whether or not you want to receive a message when a regular event starts and ends
User Profile - The user's ID is now visible on their dashboard page
Message Center - Time loot messages are now filterable by type
Message Center - Treasure Hunt messages are now filterable by type
Item - Petition - A Toxtastic choice
Petition - A toxtastic choice petition has been uploaded on the deviantART Bot account here. Don't forget to participate. https://www.deviantart.com/griffiabot/art/Toxtastic-Petition-OPEN-921054240
Page - Griffolk page Kryptox
Kryptox - All Jester Kryptox have had fooled status applied to them
Kryptox - All Trancendentox have had mystical status applied to them
Kryptox - The spelling of Trancendentox has been unified across the site

Mutations - The number of unlocked mutations has been added besides the mutation text

Abilities - The number of unlocked abilities has been added besides the ability text
Changes
News/Devlogs - Articles now show the publish date instead of the creation date
Settings - Renamed "Preferences" page to "Settings"
Gmart - Link repaired
Mascot - Clarified that for approval the inner color must match the status being claimed. Clarified this color can be changed after approval.
Removals
Devlogs - All Devlog have changed to news articles.Previously there were Devlogs and News Articles. News will now feature all types of updates.
Home - Removed devlog column from the news index page
Home - Removed the "NEWS" and "DEVLOG" sections from the home page
Item - the uber dye has been converted into the dye fruit and uber dye has been removed from the game
Bugs
Bug- Old trade messages not being filterable by type
Bug - Old trade messages not containing a link to the trading page
Misc
Reminder - Hybrid Fruits are NOT tradable, do not transfer your love items to users to redeem a Hybrid. We will start flagging this activity as side-account transfers and can get your account striked, banned, or have discord privlages removed. You do this at your own risk and it is a known scam, we are going to be deleting all ads featuring account bound items for sale.

EDIT: This section was confusing and we clarified it in town. Here is a full response


The hybrid fruit is a free event item everyone has access to once during an event that gives it out, and it was always planned on being given out again. the GC value for this item is high so people who no longer need it or wanted it can put it in the void well and get a decent amount of GC back. meaning everyone who has no need for this item basically get 500 GC for free. This item was always intended as a free 1 per user item so that anyone could have a way to get their own hybrid by saving up love items until they were ready to use it, and if they didnt want the hybrid griffolk anymore then they can resell it at any time. There is no resale rules for characters unless they are AB.
Due to the easy access to such a rare item, side accounts will be created to try and get around the 1 account per item rule, which they did during the event and we have caught many after it. There are unfortantly many extreme ways some people will go to , to scam others out of money. We can reverse character and item scams, but we can not do anything about money, you would have to contact paypal etc. Giving away love items to others so they can redeem a hybrid griffolk is completely fine, but it is extremely risky and easy for anyone to be scammed. The wording in the update was probably not the best, and its more about any account that Appears as a sideaccount, or accounts that are only used to take advantage of free items are banned for this and flagged to protect the community.
It is however extremely important for us to keep this item the way it is to avoid scams, the way its set up now makes it very easy for us to track scams and keep an eye out on accounts that are just being used for shady buisness. This is part of the reason why it is accountbount and free to receive in the first place and will keep staying so.
If you come across users or accounts that try to sell you this item, especially for real life items or money its very important to be cautions, they want to make a profit by going around the rules, they wont care if they get banned because they do not participate to begin with. We want to keep you all as safe as possible. But we totally will not punish friends or accounts helping each other out and sending eachother characters that they made with their accountbound fruit. Its totally our fault for the wording and the scare, so we will make sure that its clear that this is more about safety from side accounts than a punishment to established ones.
hope this clears up some of it! We will however no longer be accepting the advertisment of the fruit being sold or bargained in our markets to avoid users using our discord to hunt down victims to scam.
And we will totally give love items and characters back if they were part of a scam, all we need is the proof. Then we highly suggest contacting the payment method used for real money to get that back.

oh wow sorry for the lenghy novel
TL:DR - You will not be banned or flagged for receiving characters that have been created with hybrid fruit, accounts that are used to gain, scam and profit of this free item on purpose will.
Calendar - The icons on the calendar are temporary.
All Feedback up to date has been read and considered.