Devlog [22.02.22]
griffsnuff - Feb 22nd 2022 03:49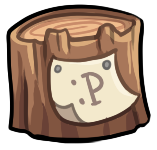 Addition
Page - Xta Page added to games
Pages - NPC - Winflower, Ficus, Neo, Fauntina, Bay, Selena, Bisque, Ethan, Rick, Pod, Sandal, Famora, Bella, Lars, Bot, Cya, Lee, Meme, Phaze
Art added to NPC Pages = Sannael,
Item - Winflower Plushie
Item - Phaze Plushie
Fornlee Species perk additions
Fornlee ability - Invisibility
shamanlee
- Sprout
- Keratin growth
- Cloak
- Mystical


witchlee
- sprout
- Gifted
hexlee
- sprout
runelee (Indigenous)
- Glow
- All seeing
- Coat cover
- Sprout
All existing fornlees who where missing the above have gotten these additions added
All previously made Witchlee's and Shamanlees had Different tail mutation added.
Changes & Additions
Indigenous Fornlee renamed to Runelee


Updated the Ownership Q/A and combined the following
- Ownwership questions
- CYO Questions
Added Love Item specific questions and Approval process questions
Changes
Moved Modifiers from systems to ARPG Tab for easier accessibility. The System tab will be be themes taken list and items only from now on due to our ever growing item list.

- Updated and Clarified the Mascot pages with new text and art.
- Wiggle pahalanges and More phalanges have merged into phalanges
- Wiggle phalanges fool mutation has changed into Bind.
- Bare mutations has been changed due to it only affecting a few griffians and replaced with Stereo
- Stereo now gives double ear mutation (only 1 set of extra ears given)
- Unlocking cloak now also lets you remove cloak
- Unlocking coat cover also lets you remove fur
- The mutation art and description has been updated on the mutation page.
Clarifications
Clarified that albino is the only color morph accepted for pets in bagbean themes if the animal is taken.
Clarified that long fool mutation can also shorten limbs/phalanges


Removals
archived and removed the Tool and bag pages until future content related to these items get created.
Misc
Due to high traffic in love approval submissions, love approval are likely to take more than 5 days to approve. Thank you for your patience and understanding.

All Feedback up to date has been read and considered.