Devlog [140921]
Sindonic - Sep 15th 2021 01:16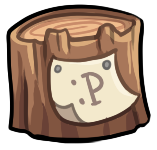 Addition
Item - Novian Smol - Dragon Breath
Item - Book - History: The Great Griffian War added
Item - Book - Anthology: Tales of Griffia added
Item - Outfit - Quest's Backpack
Item - Plushie - Plesiopod Loch
Item - Plushie - Plesiopod Fog
Item - Plushie - Plesiopod Blaze
Item - Novian Swol - Dragon Breath
Item - Beanian Swol - Dragon Tooth
Item - Caprian Swol - Dragon Tail
Item - Fluffian Swol - Dragon Wing
Item - Selenian Swol - Dragon Scale
NPC page - Info filled out on Bernie and Lady Fava's Info pages
New Items - Hoobus and Boobus shack
Changes
Lore text pages have been sorted into Books and chapters.
Rule 8.9 added - Descriptions, Crediting and naming conduct.
Caprian Smol - Dragon Snacc renamed to Dragon Tail
Art update for the following Smols , Dragon scale, Dragon wing, Dragon Tooth.
collectible items have been moved into categories on the system tab
Clarification
Added to Magic familiar page: Magic familars can be drawn with dot eyes without needing the all seeing mutation unlocked
Changes to come on October 1st.
Winflower Item Pool - Starting October 1st, we will be adding the love petal to Winning Flower.
We will be switching the prizes that replaces the Love voucher and Love Petal if one is already won that month.
Love Petals will only be one once a month mimicking the Love voucher.
The replacement item is changing from a Status Berry Voucher to exclusive Winflower smol/swols. These will both have the same void well rate as a status voucher.
Love petal replacement item is a Winflower Smol, and the Love Voucher replacement item is a Winflower Swol.
Bugs
there is a known bug that keeps old image assets with cookies, when on the site hit CRTL+F5 to force reload all images
Misc
All Feedback up to date has been read and considered.
Some griffians are shaped by their experience..