Devlog [130821]
Sindonic - Aug 14th 2021 07:16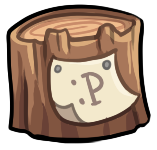 Celerbration
COMPANION BACKLOG IS COMPLETED! WOOO
ITEM BACKLOG IS ALSO COMPLETED [ Some items still require additional new information, but that is not backlog]
Credit
Special thanks to Ascynd for helping us complete some outdated official art on the companion pages, they are the following:
Terrakami - Terraelder,Terramind, Terraneck, Terrapod, Tumtank
Ursarapror - Major
Rootalp - Mud
Dystbunny - String, Buntton, Ball
Snych - Cave, Coastal, Polar, Plains, Desert
Seashimi - Florashimi Puffshimi, Reefshimi, Warriorshimi
Riceraptor - Animated, Crafted
Relic - Deer, Elk, Kirin
Reed - Bolster, Royal, Shep, Vix
Pelsaur - Alpha, Beta, Omega
Paraglire - Paraglider, Paramice, Parapika, Pararaf, Pararamus, Pararider
Kittecurra - Cleaner, Collector, Compost, Hunter
Facet - Bezel, Crown, Diamon, Karat, Whap
Bunble - Bee, Beetle, Dragon, Elf, Fairy, Lepi
Cafluffle - Garden, Speeder, Mega, Magneroo
You can check them all out on our Companion pages, or visit Ascynd's deviantART Here
Addition
Perk - New Auto Mutations have been applied to the Terradragon Subtypes:
"Plasma - Aura Sprout
Liquid - eather growth
Gas - Aura Sprout, Tendril
Bec - Tendril Glow"
Item - Fnokk Smol and Fnokk Swol
Art - added to Paraglire page
Art - added to Floop page
Art - added to Facet page
Art - added to Ealeg page
Art - added to Snych page
Art - added to Rootalp page
Art - Lore, Skeletons, header, ages added to Plesiopod page
Trial Rules - Soulbound bonus and companion clarifications have been added to the Trial Rules Page.
Progress Page - Added a dev page that specifies more in depth our backlog progress on the project and tasks. Here
Fixes
Animal Form added to Trial rules as a form that can be used.
Missing Collectibles, Pets,Swols, Chronopods have been added to the void well. [Exception is Love items and Gambit cards]
Changes
Time Loot page and Time activity resource page has been combined, Clarified and updated with current information.
All 483 items in the following category has been updated with proper descriptions, clarified and with current information:
Currency
Cosmetics
Time Supply
Chronopods
Collectibles
Swols
Smols
Pets
Item Containers
Sidekicks.
Eather Enhancments have been renamed to Eather Boosts to reduce confusion with enchantment.
Masterlist Themes Page - Has beem updated to not load all themes at once.
Page - Navigation guide is up to date
Page - All items listed on Trials link back to their Item pages
Page - All items on Lore Tab link back to their pages. [Exception is the smols, Pets, Time stage items and Love items on Griffolk pages]
Removals
Resource pages in systems and lore has had all item information removed since they have been applied to the acutal items instead.
Prize List - Removed,since items now list where they can be earned and what their drops are.