Devlog [120122]
griffsnuff - Jan 12th 2022 07:35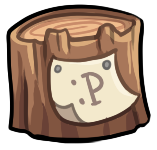 Addition
Item - Plushie - Pelsaur
Item - Plushie - Prince Lee
New Journal Hub - Hub 10 Questions
New Journal Hub - Hub 11 Open Species Creation
New Journal Hub - Hub 12 Mascot Creation
New Jounral Hub - Hub 13 Theme Biscuits (Will use this for any minor approvals as well that appear in the future)
New Journal Hub - Hub 14 CYO (This journal will hold all future Create your own approvals when they open
Changes
All manual mod jobs have received their own hubs to decrese the need to re creating new journals when they reach the journal limit
- Hub 2 is now Dye Usage only (Old had Dye usage, mascots, open species and theme biscuits)
- Hub 3 is now Errors only (Old had Errors and Q/A)
- Hub 1 OC Transfers Has been re created for closing in on journal limit
The Rotation list of Tasks for Progress game has reset
The Following Items have received the Item type Utility:
Currency (GC and Event Tickets are temporarily taken back out due to coding removing them from the user page top right corner This will be fixed in the future)
- Cosmetics
- Sidekicks
- Item Container
- Gear
- Love Items
- Chronopods
- Time Supplies
Removals
- Old tasks from 2020 and 2021 has been archived removed of the game pages (Crafty Corner, Style Prompt and Progress game). We will be re using old tasks for future ones.
- Retired/inactive Roll channels in Griffia Discord has been moved out of the Rolling channel.
- All Smols and swols, Candy Lure and the Pet - Dwaa will be removed from the HnB Shack when February arrives.
Misc
Rotation of existing pets will start again on February 1st
All Feedback up to date has been read and considered.