Devlog [04.23.23]
Sindonic - Apr 23rd 2023 02:33

NEWS

Hello, Sprouts

We hope your Spring/Autumn is going well. Today's updates are all quality of life changes to Griffia. There are new features live, and we have updates about the Admin's text pass, as there have been several changes throughout the site. So let's just get into it.

As the last two updates have stated. Admin is still in the process of cleaning pages; to be blunt, it was more of an undertaking than we realized. However, we have already noticed significant improvements in communicating information that we have reformatted, corrected, and reorganized. Our focus has been cleaning up so users can access information clearly, quickly, and efficiently. The goal isn't to make the pages pretty (yet), just to make them very organized and reduce wordy text. We started with the rules and have applied the same treatment everywhere, using them as a reference framework. We are sure users have seen us referencing and clarifying our rules over the last year, which will likely continue.

Mod Processes - [Live]
As some of you have seen, we have tested a new denial/warning format. The format is here. The intention of this change was to deliberately and clearly link all users to our discipline system because, in our last update, we made our discipline and privilege system completely transparent. These rules are detailed and include visual diagrams for users on how they should feel about denials, warnings, etc. It also gives them resources for moving forward with the information they receive from us.

This change is meant to be used interchangeably with rule 4.3. The goal was to try our best to relieve the stress associated with mod messages. This has already profoundly affected de-escalating confusion and stress for our users, mods, and owners. We are using it everywhere; if users have any feedback on the new denial system or ideas on how we can be even clearer, please feel free to forward your thoughts to feedback, as we are eager to make any changes to improve our communication!

Discord - [Live]
As users saw, the Discord Rules were moved off the server and onto the site, and sections were added for transparency. Users have had access to those rules for a few days, but the changes were subtle, so let's go through them in specificity. Users will also notice that we have changed the introduction checklist to more directly notify users when they join the Griffia Discord that we have some strict policies and that they should read the rules and understand they are agreeing to them upon entrance.

The New Disclaimer:
Disclaimer: By checking these boxes, you (the user) certify that you have read, understood, and agree to abide by all rules outlined for this Discord Server. Or else I, the user, could lose my privilege to access this server and its services (#MarketChannel). It also certifies that you (the user) understand you are responsible for abiding by all content restrictions in this server for everything you post, including but not limited to direct messages, images, gifs, and links.

Transparency - [Live]
8.3: A.K.A the "no outside CS rule". This rule is probably the most strictly enforced, and we realized no one even knew why! We have finally made it transparent why we do not allow discussions or sales of outside CS in the server at any length. We do this because we do not want to facilitate TOS abuses in our community, and it makes our jobs much harder to try and monitor other communities. It is just not within our scope. We hope this added transparency makes users understand the non-personal nature of the rule.

8.4c: This section is brand new and is specifically a useful resource on how we can help users and where to go to get assistance. There was never a section for this, and we have added it for our users to help as fast as possible.

8.5b: This section has always been worded vaguely and intensely, making it appear as a censorship measure. That was never the intention of the rule. Town is a PG-13 safe space, and intense conversation is inherently uncomfortable. This section was expanded to include why we do not provide a critical feedback section in Discord. The rule also now forwards users directly to the space where we accept critical feedback and why we have made our choices. We hope this change will help users who need a critical, passionate, and vocal space understand that we provide the space and absolutely want to hear it.

#MarketChannels and User-Run Activities - [Live]
The Market Channel got some new privileges, and it also got some new rules. Let's start with the good stuff. Due to frequent asks, users can now host User-Run Activities compliant with Section 11 in #Market-Art. This means users hosting activities now have a place to ping their activities. Ads must follow the current rules: users cannot post the same Ad more than three times a day. If this is too many, we are prepared to lower sharing activities to once a day. We are testing it. However, we are glad to add this much-requested change. Please do not hesitate to Contact Us in the Q&A about Ads before posting them.

Market Channel Limits - [Pending]
The community has spoken, and we will be more strict about the length of Market Channel Ads. Users will no longer be able to post Ads that are longer than ten lines. (we have not added this to the bots to remind users yet, so enforcement is not currently being done. We will ping users when we have made the change).

We will be treating these removals as denials. Users would only get a warning for violating the policy if they continue after repeatedly being asked by a mod to stop. We will not be enforcing this with market strikes in any capacity. The Market channels are already very strict, and this is simply a measure to equalize visibility for everyone's posts. If users need to make long sales posts, they should post them in a journal or a toyhouse folder that complies with all other server rules.



Winning Flower Feature - [Live]
Oh my Yotuns, Winflower hates this simple trick. Have you ever wished you could tell Winflower to roll until you get the item you wanted? Well, now you can. Users can now do exactly that. We hope this makes rolling and enjoying Winflower even easier.

Automatic Design Approval Page
Woof! We have promised this feature for over a year, and now the time has come. On-site Design Approval is here. Users should know this is in Alpha, so be patient while we work out the process, format, and rules.
https://worldofgriffia.com/arpg/approvals/design-approval

Users need to read this section closely. Due to the vagueness of our original dye rules, two forms of Design Approval are mentioned. The Old Method is officially retired as of today. Any user still pending the Manual Approval will still have their dyes approved.

The Old Method: This did not require certification.
The New Method: Requires users to certify the designs cannot be voided or removed.

This means being able to use this new feature. Users need at least one "Approved Design" on their character's Masterlist entry in the "History" Section. Older Griffians (2016-2022) likely need to be ported before a user can Dye them. Griffia will manually port all GA-made -official art for users but not now. All new Griffians are automatically in the new system. Make sure you read the process carefully before porting. The porting looks more complicated than it is. Users can read more information about porting on the Contact Us page under the section "Image Support: A. Manual Design Porting, Approved Design Removals (Pre-2023)."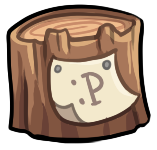 DEVLOG
Addition
Art - Headers added to Griffolk Hub, Companion Hub, Pet Hub, and NPC Hub.
Forms - Line added to the Form Page to explain that Automatic Mutation can be used when a Griffian is in a form - but does not "unlock" those mutations when out of that form.
Mutations - Line added to Mutation Page to specify that Glow can be used to make eyes different colors, but the glow must be obviously glowing. See the example in the Design Guide.
Pet - Paw Added.
Plushie - Lars Added.
Plushie - Bunble Fairy Added.
Changes
Contact Us - Data Removal Section added.
Rules - Rule 5.5 was clarified for reusing assets in environments.
Rules- Rule 7.6 was split and specified to include that all Design Approval must meet the same qualifications as Submissions for Form 1, Form 2, and Avatars because they were interchangeably referenced without clarifying why. See: (https://worldofgriffia.com/home/rules7).
Rules - Section 8: Official Artist Relations changed to Section 9: Official Artist Relations.
Rules - Discord Rules moved to section 8.
Rules - Discord Rules clarified and expanded (see section above).
Winning Flower - Now has a new feature that lets users set the RNG to stop once they reach the item.
Eather Boost- Information has been removed from the ARPG tab and put in the Eather Forge.
Navigation- Many pages had their slug(URL) updated with tab, category, and name to match the sidebar.