Devlog [02.08.23]
Sindonic - Feb 8th 2023 06:00

NEWS

Hello, Sprouts!

As you have seen, we are back to work on the site. Users should continue to expect pages to change without notice and news updates or dev-logs. We are currently trying to condense old info that has been sitting on the site for a long time. This update is mostly quality of life and rule clarifications to improve the user experience.

Also, we have begun correcting typos and lousy punctuation across the site. We are still in progress, so don't hesitate to contact us if you are still looking for something. Users should expect these updates to make the site cleaner and easier to navigate. However, this is not a formatting or design pass. We still need feedback on our Navigation, Tabs, and Titles organization. Admins must complete the hubs and page contents before we can progress onto future visual overhauls.

Users should expect broken links, especially in items. Admis will complete the Item Catalog after we clean the site up. All items will be corrected and receive full flavor and descriptions this round. We will also be doing any visual overhauls needed to items if needed. After this, we will take some time to organize our internal archive, which is large and separated over multiple databases. All these changes are necessary for users before we proceed to other backlog work. We will update the community on our progress as we move into 2023.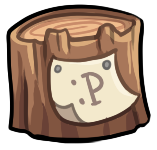 DEVLOG

Addition
Announcements - From March 2023 forward, Time Loot will be pinged on the site and Discord. There will not be a 2-hour reminder pinged on site, only in Discord.
Tokens - Added a text to Tokens to clarify that Companions do not need to unlock Griffolk-specific perks to do the tokens.
Companion Index - Clarified text on the Companion Index which Activities they can participate in.
Griffolk Index - Clarified text on the Griffolk Index which Activities they can participate in.
System Hub - has received an overhaul to the information and art.
Lore Hub - has received an overhaul to the information and art.
Rules: Added Rule 5.5 Reusing Assets and Tracing, with examples.



Changes
Navigation - Griffolk index, Companion index, Smols, Chronopods, Pets, and Sidekicks moved from lore to ARPG tab.
Rules - All of the rules for section 4 have been updated with more precise descriptions and explanations of our denials, warnings, strikes, and bans. This rule will now be linked with every disciplinary action we take so that we understand the severity of the discipline. Additionally, we provided visuals to aid those who struggle with reading comprehension.
Rules - Appeals process moved out of contact us and put into section 4 of the rules for clarity.
Rules - Submission rules featured in avatar approval have been updated and placed in Section 7. They are now listed as rule 7.6.
Trial Rules - Renamed to Activity rules and contain all rules that apply to every activity.
Game Rules - All activity rules have been updated to be less redundant and each activity now has its own activity-specific rules.
Tokens - Clarified that Companions can still do Griffolk tokens without unlocking the Sidekick or Titan forms.
ARPG Hub - was simplified.
Market Hub - was simplified.
Love item - Guardian Sky has changed art to match the chakra associated with lore.
Gene Color Page - Small flavor added, relating them to the Guardians and the ARPGs.
Formatting - All Rule pages, Privacy Policy Page, and the Terms & Conditions have been reformatted.
Misc
All feedback is up to date and has been read and considered.