Changelog - March 6th 2020
Meme - Mar 7th 2020 03:36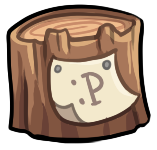 "Today is log's day to make things clearer"


CLARIFICATION - Chronopods in Griffolk Inventories
Sprouts are able to add chronopods to their character's inventories on their ML. Any type, with/without a charge/ and as many as they own. This, however, does not mean they are applied to time loot. It just means they are in the inventory.
Sprouts still need to go through
item usage
and comment
here
, to actually apply them to time loot due to its specific rules.
CHANGE - Rules

The
rules
have been updated. Most notably section 7 which contains the rules for art submissions. No rules were actually changed, just a diagram was added to visually clarify the 3-limb-rule.