2022 Wrap-Up Update
Sindonic - Nov 14th 2022 01:31

NEWS
Hello, Sprouts

We are here today with a very diverse update. We are going to touch on a lot of topics. Some of them are related and some are not. We just want to catch everyone up to give our members an idea of what to expect before the new year. This will likely be our last large update before 2023. Before we start, we are going to cover the DA update from earlier this week and what it means for us.

- If you are already caught up on that situation I recommend you CTRL+F and search "Phew" to skip down to the part of the update not about DeviantART.
- If you are looking for the most important part of this update that will require you to perform edits to your account and characters I recommend you CTRL+F and search "Whew"
- We are trying some new formating in this news update to help readers. Each topic is labeled with when changes are coming. Also, sections that cover multiple subjects on the same topic are labeled with (*) to designate a new subject.

However, we highly suggest you read it in order as it is organized to be read that way.

DeviantART

First, before we get to ARPG content, we wanted to make an official statement on the DeviantART update and how it relates to World of Griffia. @Sindonic has published a journal on what users can do and what happened in layman's terms. We had several members reach out to us concerned about this update and what it means for World of Griffia and their purchased art. The update simply added a disclaimer to all DA uploads that DA and the user does not consent to having their work be used to train AI algorithms. For all intensive purposes art uploaded to DA is just as secure now as it was before the update.

Are my characters safe on DA and WG?

AI is currently unregulated but we want to assure members that we have taken every percussion with purchased art that is hosted on DA. Our uploads are flagged to not be used for training. Additionally, we looked into our own system and we want all members to know that we don't have a public API that facilitates access to images on our cloud server. We will continue to take any steps we can to protect our members' property and images.

What happens if I decide to delete and deactivate?:
We are sad to see you go but be aware of the following!

- If users delete their ARPG art they are deleting the record and time stamp. This can affect errors and participation. This also makes it more difficult to prove you are the original creator should you be iterated upon.
- If users deactivate their accounts they have a period of time to reactivate before the account is lost forever. If you deactivate your DA you can participate on our website but no longer participate in certain activities and character creation. We need a way to confirm your style at all times and we no longer accept empty accounts due to rule 1.2
- If you do choose to return in the future on a new account or think there is a probability you may want to return we encourage you to keep your deactivation email as a way to confirm you are the owner of the deactivated account. This will make any future returns attempts very easy to process.

World Of Griffia and DeviantART going forward

World of Griffia will be remaining on DeviantART. Our staff have been working behind the scenes giving feedback to the DA staff for months. We are doing our best to contribute to the long term health of DeviantART. However, We just want to address it. If in the future DeviantART, Discord, or any of our third-party services become unstable and unusable for our current purposes we will let our members know exactly what we are doing. We will always do our best to continue to find ways that will make the ARPG and community freely accessible. This update however gives us a great opportunity to circle back to our mission statement, and what the goal of this site is. We want to make a roleplay website based around Griffia and its Species, that facilitates games, activities, lore, and an in-game economy. Griffia will never be an Art Collection Website (DeviantART) or a Character Collecting/Trading Website (Toyhouse), and it will never be Social Media (DeviantART, Twitter, Instagram, and Toyhouse, Etc).

What does that mean?
- We have no plans to add open galleries where members can upload, favorite, and share as much art as they want.
- We have no plans to add a user character market on site that would advertise trading, selling, swapping.
- We have no plans to allow users to communicate, socialize, or "like/favoriting" content using World of Griffia.

We have gotten a lot of requests to add these types of features and we are flattered that Sprouts think we would be capable of making these services work well. However, these types of products aren't our passions and developing products well takes passion. This is why we have integrated the use of third-party sites like Discord, and DeviantART into our growing website.

Phew! Now that that is all covered let's talk about actual Griffia and updates!

2022 End of Year Review - Update
There is a lot going on behind the scenes right now. We are madly dashing till the end of the year trying to finish up our goals for 2022. At the same time we are very behind in all character creation sections (Love Item, Dyes). We reported earlier this year that these sections were getting close to critical mass and with the event we have absolutely reached that point. These sections will be late on and off until their on-site processes are complete. Members are very used to us being fast so we appreciate your patience in the meantime. The on-site processes for both of these systems are in late stages of full development now and we expect its first version to be available either before the end of the year, or early next year. Meaning we won't be late for very much longer.

2022 has actually been a very productive year for us. Below is a list of the projects we were focusing on this year and many of you will notice that we have made a lot of progress on the topics below:

Dev Focus from 2022:
- Finishing the Griffolk resource pages (Art, Lore, Anatomy) - Done by 2023
- Continued Site Cleaning and Organization (Better tutorials and easier navigation) - Ongoing
- A functional Calendar - Complete
- More automation ( moving approvals onto site) - Ongoing
- User Dashboards inventory management, Trading systems, etc - Ongoing
- Optimizing and improving existing features - Ongoing
- Economy Balancing - 2022 pass complete
- NPC Pages - In Progress
- On-Site Transfers - Complete

We are very happy with our progress and we feel like we accomplished most if not all of what we set out to do this year. Users should expect the Casters and Bagbean pages to be completed before January 1st.

The 2022 Magic Familiar Balance Pass - Update

Good news everyone. The Magic Familiar balance pass has been a huge success and we are absolutely seeing the intended effects. It is still too early to see the long term effects but it is going well. In our last update we said we would consider buffing Monnie. We are here to report that after observing the economy and doing a lot of math (woah). Monnie will not be getting an additional buff or drop with this pass because he does not need it. Monnie is actually performing mathematically better at pulling GC than any other Familiar; it just does not "feel" like it as a user due to the rarity of the new items added as drops to the other Familiars. Here are the actual figures for anyone who enjoys math.

If Monnie is the baseline (100%) and we are operating off current void-well GC returns and not markert value. The first number represents the average GC earned per gift.

OLD:

Frootie is 19.7 ( 2.8) (0,35 %)
Lucky is 29.5 (1.9) (0,52%)
Monnie is 56.1

NEW:

Frootie is 18.58 (3,26) (0,30%)
Lucky is 45.266 (1.34) (0,74%)
Monnie is 60.7

If you notice Frootie actually got a nerf GC wise. We have made a solution for that further down in the update. As of right now Monnies rates are scaled to the GC awarded by the Void Well rates. In the future we need to review GC rates everywhere. Once we get there we will readdress Monnie. However, there is no way we have enough time in 2022 for that to happen. So make changes to your Magic Familiars accordingly. Remember you can exchange your Magic Familiars until 2023 in Account Support.

However, if we make big changes in the future to Magic Familiars, we will have a new opening so users can exchange them.


Item Changes

Splice Fruit - Today
To address the unintentional Frootie GC nerf we are going to be raising the void well value of the Splice Fruit from 20 to 50. Which will change Frootie from 18.58 to 20.30 (2.99) (0,33% ). Frootie already got a sizable buff to his drops earlier this year, and he isn't meant to drop large amounts of GC. However, it doesn't sit right with us that it was "technically" a nerf and this is a very subtle tweak that also benefits the Splicer Fruit. This change to the Splice Fruits Void Well rate will be changed upon the release of this update.

Hybrid Changes - Today and Coming in 2023
We are deep in the process of making Love Item Usage an on-site approval. Sometimes when we are working on systems like this, having to translate them to code reveals complications and missed opportunities. We have run into some of those and are going to make the following changes to Hybrid Fruit and the Golden Hybrid Fruit.

- The Hybrid Fruit now works on Companions. It was no hassle to do so, so it is now available as of today through love approval (users must have the items).
- The Golden Hybrid Fruit's description will read that it affords the user the ability to combine 3 to 5 subtypes. Previously, it needed to be combined with a Hybrid Fruit to achieve the total. We have scrapped the concept as it is confusing and needlessly complicated to code.

Companion Changes - Today and Coming in 2023
*Companions are getting access to Subtype Fruit (2023) and Hybrid Fruit (now), because of this we are going to apply the Love Item tier system to them as well. We have no additional information on what will be included in each tier. Regardless, this is a good balancing measure for Companions as it gives us more detail and variation to work with later. It should also equalize the Love Petal as there is currently an over saturation from lack of in-game support.

*Companions can now only choose a gene color upon approval. This will begin as soon as the on-site love approvals begin. But you are free to begin doing so now.

*We have changed the logic behind Natural Coats. Players love the natural coats, sometimes too much and they pick the uncommon instead of the common one and are disappointed when they are declined. We love our natural coats too and we want to liberate them. The Natural Coat is now unlocked by default when a Griffian unlocks the shapeshifter form. This applies for both Companions and Griffolk, it works like the plants/animal natural coats in the form page.

On Site Approvals - Coming
Circling back to our earlier topic of DA. Even though we still intend to use DeviantART for art, socializing, and customer support, we are still moving all approval processes on-site. These approvals are our top priority as they will make participating easier and clearer and it will cut down moderation time exponentially. They will be digital forms with dropdowns, checkboxes, and warnings for errors. This will eliminate a lot of human error and make our submission process more enjoyable.

List of Activities to receive On-Site Approvals:
- Trials
- Tokens
- Games
- Time Loot
- Dyes
- Love Items
- Mascots
- Open Species
- Events

Areas remaining on DeviantART:
- Account Support
- The Q and A
- Reports (Griffiabot)
- Manual Transfers
- Art Collecting
- Purchasing and Character XTA's from artists

Gene Color Changes - Coming

Currently:
Users apply x1 Dye Fruit to unlock Approved Designs that are one solid color. They do this to save time on trials. We incorporated this idea into CYO approval and invented the gene color. Users now are used to understanding that gene colors and dyes are two different things. They are also listed as two different things on the Masterlist. However, we have realized it is putting a lot of extra approvals into Dye Usage when we have another system that could replace it.

Change:
In 2023 we will be producing a new item that allows users to unlock all the gene colors individually (red, orange,yellow,green, ect) on their Griffians. This will make it clearer that gene colors and dyes are two separate things. It will also allow users to enter activities with a single color coat without going through dye approval. This will significantly decrease wait times, clean up your masterlists of excess forms, and save us precious approval time.

Dye Approval Changes and Porting - Coming and Live

Intro:
Portions of this feature (the hiding feature) are live right now but they are in alpha, with incorrect wording, rules, disclaimers, and functions used from our old confusing dye systems. Please read the entire section before playing with your Masterlist. Be advised the rules for Dyes and Avatars are also outdated. We appreciate your patience and understanding… Whew!

The wording of dye removal rules has always been confusing and when we move Dye Approval on-site, we are making it more clear. Changes to this system will not affect any Dye Approval applied before 2023. The terms were confusing so we are not enforcing them on past approvals. Users that do not agree with the new system have the opportunity to not use the new Dye Approval - by either simply not porting them or removing them now (for removals, use Account Support). Old records will still work for ARPG activities as long as they exist. This change only affects new dye approvals. At some point we will have to port or remove everything but that is not something we plan on doing any time soon. There will be sufficient warning when that time comes.

The new system will be renamed to Design Approval. The way we have set this up is, if users want to use Design Approval on-site, there needs to already be an Approved Design uploaded to their "Approved Designs" history. This means that users that have records hosted using the old method (Item Usage) will have to transfer at least one of those looks over before they can use the new system unless the Griffian was created by a owner/Guest-artist in recent times since we have already started attaching these artworks. If the original design has not yet been added to approved designs, then you simply need to re-register the original deviation for that Griffian. Users will be directed to Account Support through the page itself when this is live if the "Approved Design" history is empty.

Dye Port - Open

Edit:
The port is open here. More details are hosted in the comment itself https://www.deviantart.com/comments/1/937367508/5021604022

When submitting for this port, you will be asked to agree that the design now belongs to the character for perpetuity. If you do not want a design ported over, you simply do not reply to the port comment or only choose the official designs made by Owners/GA.. We thank you for your patience while we manually do this port.


What if I don't like the old Dye Approval Art? Can I make a new artwork, or use another artwork as long as it has the exact same approved design as the original Dye Approval?
Yes.

I was not the original creator of a specific dye approval, and I can not get the consent from the original artist, what do I do?
To be safe, create your own artwork with the exact design as the original Dye Approval.

Can I use a base or someone else's art as long as I have their consent and it is the exact same approved design as the original Dye Approval?
Yes

Can I change out artwork that is there later?
No, this is only possible for the old port because we know users did not know this art would be displayed. You have time to make this art, there is no rush unless you're planning on using new designs in official activities/avatar!


Dye Removal Changes - Coming

With the on-site dye approval you are now required to tick a box that you agree to assign this design to the character and that it belongs to the character forever. We highly recommend not using personal character and existing designs but, if you want to do so, and fear you want to remove them in the future, put those designs on your CYO's since this character is account-bound.

Dye removal was always intended to be a feature for users that want to clean up the Masterlist and hide design approvals that are not in use. Dye Removal was never meant to be used to remove designs to put them on one-off personal OCs to be resold or kept. There was never a way to delete dye usage forever and there never will be, which is why we have changed our wording to "hidden" instead of "removed/deleted". Users can still file DMCA on these works if it is their original artwork, but be aware the mod team will put the design onto a base to preserve the integrity of the records.

On-site, approved designs can always be hidden by users at any time. Users however cannot currently unhide their own designs once they are hidden. To unhide designs, report to Account Support. Dye Approval on-site will be one of our first focuses that we address in 2023 once Design Approval is ready to be used on-site. Once the changes are live we will make edits to Account support and remove "Dye Removals" as its own section and move it into General Errors.

If you do not want to opt-in old Dye Approvals, have them removed now in Account Support>Dye Removal.



Future Updates and Feedback - Future

*We are almost ready to wrap up here. Before we finish we want to address that we have not had time to compile our new focus for 2023 yet and might not have time to do so until the new year is actually here. We will publish a 2023 update as soon as we can. That update will outline our next set of goals, as well as address and clarify any changes that were scheduled to go into effect January 1st 2023.

But before we do that we wanted to take an opportunity to list the topic of our most frequently submitted feedback that we just didn't have enough time in 2022 to address:

- Profile/Masterlist Changes
- Improved Inventory Sorting
- Collectible Management
- Missing Searching
- Organizing /Filling pages
- Confusing Navigation

We have heard you on every single one of these and we know and agree with you that they need work. We will address the navigation as we continue to chew through missing information and lore. The Companion and Griffolk pages were the largest lore projects with the most combined assets we have ever undertaken. It has taken us 2 years but we are almost done. Every other project after these two is considerably smaller and we expect that the pace may change once we do complete the Griffolk Pages.

We need your help! - Today
That said, we are actively looking for feedback on the organization of our navigation, tabs, titles. All of the hubs and page contents are not complete and will be getting future visual overhauls. If you think you have a better solution for our navigation please feel free to submit your Feedback. We cannot implement a search bar until we get farther on our pages and the navigation issues are resolved, but it is on our future todo-list!.

The current logic we are using is:
Home: I want to know info about the site and how to fix errors as a user
Market: I want to purchase, upgrade, or exchange something in game
Games: I want to use my OC in games and activities that resets weekly or monthly
Arpg: I want to know more about the ARPG and interact with its approval functions and progress my masterlist with activities that have no deadline.
Masterlist: I want to see all characters
Systems: I want to look through the system indexes of items and themes (this will be renamed in the future to data)
Lore: I need character, species and world information

Gosh, that was a lot. Thank you everyone for reading this. Feel free to reach out if you have any concerns in the Q & A and do not forget that the event closes on Nov 30th! We will make sure to go through all event entries before the event closes to notify users if they need to make changes. Onto the Devlog (its tiny).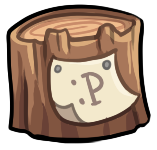 DEVELOPER LOG
Addition
Pages - Dye rules added to approval and removal pages
Page - Soulbonding information has been created in the ARPG tab under speciality
Market - Size boost added as an upgrade for Chronopods - available in eather forge.
Misc - Feedback comment added for collectible ideas
Griffolk page - Orms and Novinauts had basic arts added and updated on their page
On Site Love items have been created and is in mod testing phase
Changes
- Feebackbox for game ideas and collectible ideas moved to home from games
- Masterlist image tabs not in use are now gray
- Fixed Typo on Foolee page
Misc
All Feedback up to date has been read and considered.